Zenit Supports, Advises and Helps You in Achieving
Your Personal, Academic and Career Goals
What is mentorship program
The fast-paced modern world often places immense value on inculcating diverse skills, nurturing a dynamic worldview and employing these two capabilities to fuel ambition. However, youngsters and adults often find themselves lacking the necessary direction and know-how to develop these attitudes. As a result, even highly skilled students and professionals often find themselves deficient in meeting career goals. A timely intervention, sustained through consistent mentorship, can play a defining role in addressing this deficiency.
Let us be your friend, guide and mentor in identifying your strengths and weaknesses. You are important to as our mentee. We go beyond our services to prepare you for balanced life and therefore we create varied learning experiences for you. Through our assessment tests, we ensure disciplinary foundations and approach shared goals of learners and their parents. We prepare learners for life in and outside their comfort zones. We introduce concepts that enable you to tackle life challenges and acquire career readiness.
Remove Barriers to Success
Become equip with skills to manage life challenges, make informed decisions about your subject and career choices, discover new avenues to achievement

Build Your Profile
Manage your growth path with high concentration levels, build trust among your family & friends. Bring sustainability and satisfaction in personal & professional life

Cross-Culture Initiatives
Accelerate your growth by moving from insights to action, take part in global exchange programs, internships, social cause to construct a strong foundation for career
Why building a good profile is necessary
With a greater number of students securing applauding score in board examinations, it becomes essential for learners to showcase that they are not only book worms or academic achievers but possess skills that make them standout in the crowd. Dream of studying abroad is achieved only by making a profile that stands-out. Every year a number of students apply to most-sought after universities in the world and admission committee makes a selective choice based on each student's profile. The mentoring program is designed to assist students in formulating a comprehensive plan for achieving higher education goals in line with their career aspirations.
Over the program, we work on various area and issues related to your career aspirations. Our aim is to help you reach your potential. We will continuously help you by asking relevant questions, pointing in directions to think, assisting you in choosing activities that you should undertake and make the best use of your time. We are in an advisory role – you are the driver. Together we will get you where you aspire to be.
What we do: Our constructive partnership
Through meticulously designed mentorship programs, we aim to upskill our mentees and help them reach superior standards of education and employment. Our mentors, armed with exceptional skills and extensive global experiences, guide students and professionals towards living a balanced and holistic life and build upon a disciplined foundation.
We assist students in formulating a comprehensive plan for achieving higher education goals in line with their career aspirations and become more competent in life. It is an innovative experiential learning program that aimed at developing 21st century leaders by combining self management with parallel learning methods, curated interventions. We build a phenomena that make our learners understand and develop different perspectives and derive new methodology to approach age-old issues. We provide a platform to have meaningful ways mentorship with industry professional and be part of national and international internship projects. We provide 100+ Hours of mentorship-learning, participation and leadership. We offer off-site skill development, profile development modules, perforce, result in exhibiting deeply grounded personality of stature.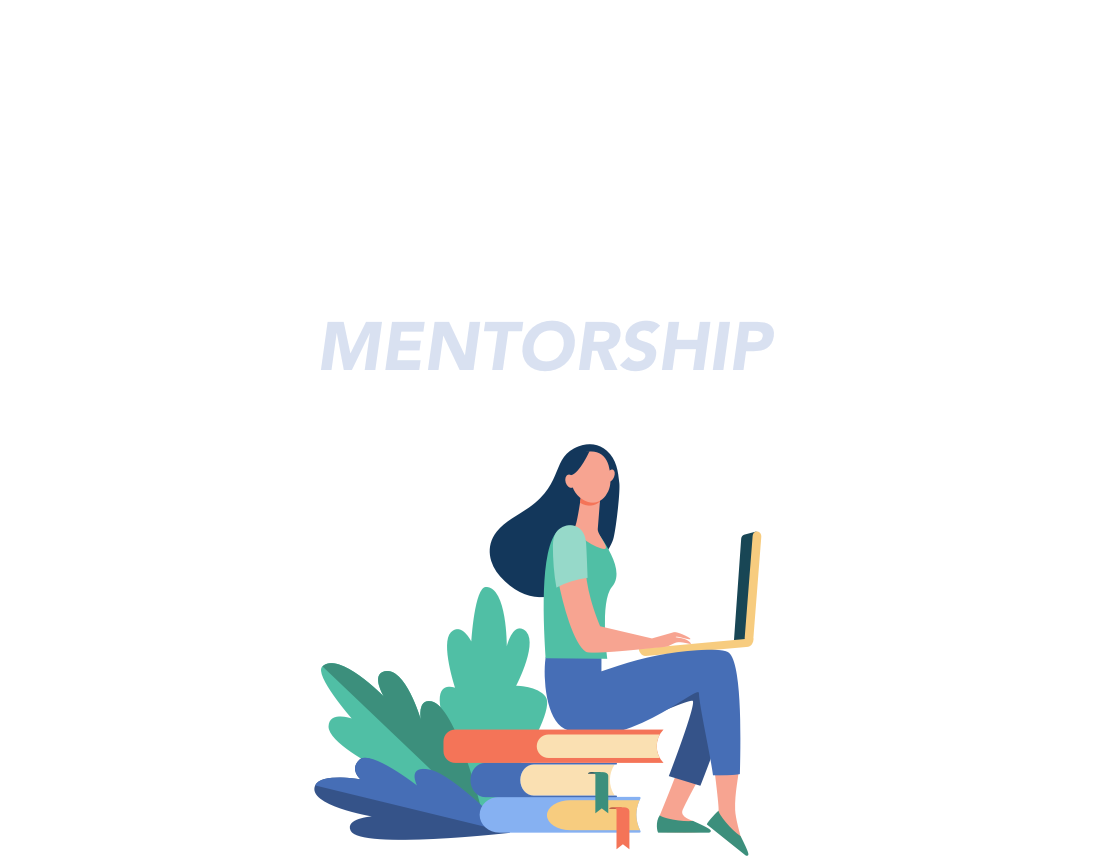 How we do it: MENTORSHIP
Intensive sessions with mentees help us identify their strengths and weaknesses. Our coaches build upon their assets and develop techniques to manoeuvre any limitations. In effect, this compounds their ability to pursue, achieve and sustain outstanding career goals. Mentees also learn to effectively weather challenges and live unabated by the boundaries of their comfort zones.
Our programs also place an immense significance on the intricate art of balancing physical, mental, emotional and spiritual health. This approach equips students to choose a career that best suits their talents and interests. On the other hand, it acts as the driving force for building effective leadership in budding entrepreneurs and plays a definitive role in driving success.
We also recognize that students and individuals with learning disabilities continue to deal with a worrying lack of mentorship services in India. Zenit steadfastly aims to empower them with essential life skills, bridge the learning gaps they face and affirm their ability to conquer challenges and meet their career goals as efficiently as their able-minded peers.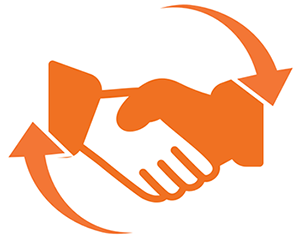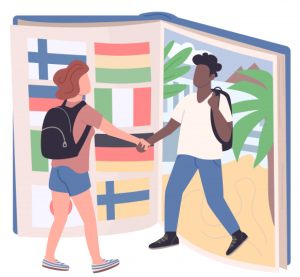 OUTREACH & EXCHANGE
Outreach & Exchange Immersion is an exchange program to give learnings and exposure that enables you to dispense your responsibilities and expand your skill –sets. It promotes positive values, brings awareness, develops a sense of appreciation for cultural diversity. It enhances life skills and knowledge that are crucial to make a person a global citizen. It opens variety of opportunities for you such as global internship with global culture immersion. You will get opportunity to explore global schools and universities through guided tours. It gives an ample opportunity for internship program through global culture immersion program, guided tours and excursions. We also offer school and university exploration program. Another aim of this is create a trial model for students to have understanding whether the selected career goals match potential of learners. There is definitely a lot of positive response from learners who would be able to create a work-life balance in life and career.
Value Addition of Skills
Value Addition of Skills is inclusive training that is part of this program wherein you as our learner is exposed to situations and programs such as Model United Nations, Community Service and Internships to develop skills of critical thinking and problem solving. These skills are high in demand by universities and corporates. You will learn to work in an interdisciplinary environment and get exposure of varied learning experiences. These trainings are conducted by experienced MUN participants, Executive Board Members, University students, Veteran professionals. This prepares you for university interviews or job placements. You will be provided experience of both domestic & international sector. Our training team has exposure of working International Relations bodies and universities from all across the world. In this training learners get understanding of global issues, gain knowledge of world, learn effective negotiations and articulation. This experiential based skills training and experiences will build and emblaze learners' portfolio with unveiling potential of talent. It enables learners to have deliverable ideas and solutions to global problems.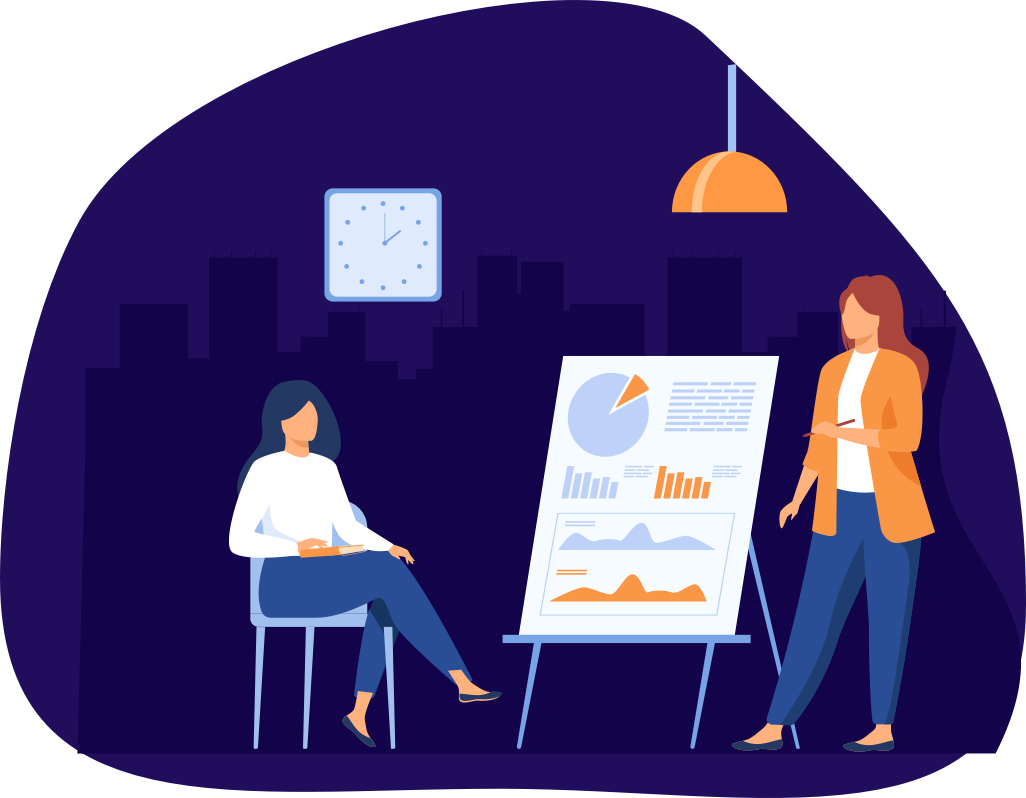 Zenit's mentorship program is designed to develop leadership skills in each individual who exhibit a desire to perform purposeful action in each sphere of life be it personal or professional. This is an experiential learning program that is completed in three critical stages of self-management, people-management and project management. It aimed at developing leadership skills through various combination of traditional, innovative, reflective and experiential learning elements. This programme helps in developing resilience for life's ups and downs. We focus on empowering with ability and tools to respond to the challenges of life and to navigate you successfully in leadership role. It is presented in four key breakthrough areas of knowledge and skill required to be successful in academic, career and social life. This program develops increased supremacy in use of 21C skills. Learners develop contextual understanding and variety of interpretations. Learners will engage, develop and demonstrate understanding of geographical, historical and cultural perspectives.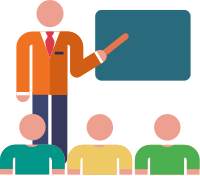 Traditional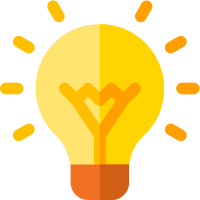 Innovative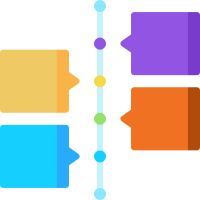 Experiential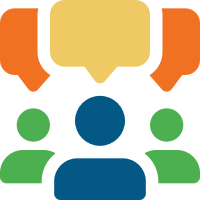 Reflective
First Stepping Stone to Leadership- Self-Management
Nij par shaasan; phir anushaasan. First manage yourself, thus you earn the right to manage others.
In today's challenging environment commitment, creativity and openness defines the survival of an individual, science of yoga can be of great help in channelization of one'ss skills and develop a positive attitude. This aims to enhance person's sensitivity towards his/her body by enlightening knowledge of tools of yoga within a scientific framework.
To understand and eventually excel at the act of balancing and relaxing at multi-dimensional levels by practice of effective yogic practices
To throw light on yoga tools to integrate the body, mind, emotions holistically & thereby improve one's productivity
To enhance physical, mental, emotional, spiritual capability with respect to personal & career dimensions
To learn the techniques involved in the skill of breathing which is the core of emotional composure & holistic health.
Second Stepping Stone to Leadership- People-Management
The ability to get extraordinary achievement from ordinary people is TRUE LEADERSHIP
Only about 10 percent of individuals are able to develop skills that make people around them happy. To assure that the team that work under them perform actions purposefully to complete important tasks and seize opportunities to achieve something significant. This program targets behaviour and attitudinal improvement across a variety of industries and situations that enhances people management skills. It fuels both external and internal bonding to engage in self-driven and engaging relationship.
A better understanding of co-worker and customer behavior.
Increased recognition and enhanced effective communication styles.
New skills for resolving interpersonal conflicts
Higher performance standards established through mutual alignment of management and employees
Increased productivity, even under adverse conditions.
Improved interviewing and consulting techniques
Ability to create a climate of support and trust and cordial relationships
Flexibility to understand co-workers from different cultures.
Active listening habits
Enthusiasm to create team spirit, pride and goal congruence
Enhanced powers of interpersonal relationships
Third Stepping Stone to Leadership- Project-Management
To convert some ordinary occasions, in extraordinary opportunities is great work of Management.
A program where existing work practices are examined and replaced with actions that are focused towards producing desired results. Participants learn to be more focused and develop skills and attitudes that their actions are focused towards the success of their project while maintaining life and work goals.
Elements of Management
Risk Management
Instinct and Perception
Tools & Techniques of Planning
Crucial Decisions
Exploring unusual paths
Applying best practices to ensure set outcome
Manage logistics requirements
Respond to situations and objections
Unforeseen challenges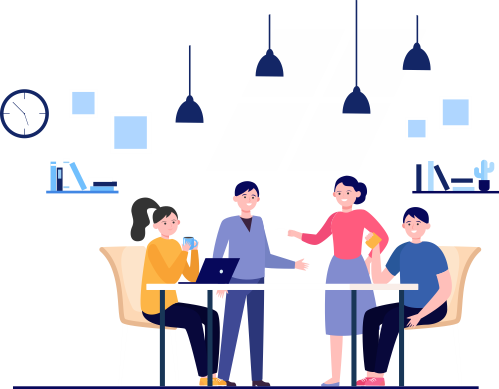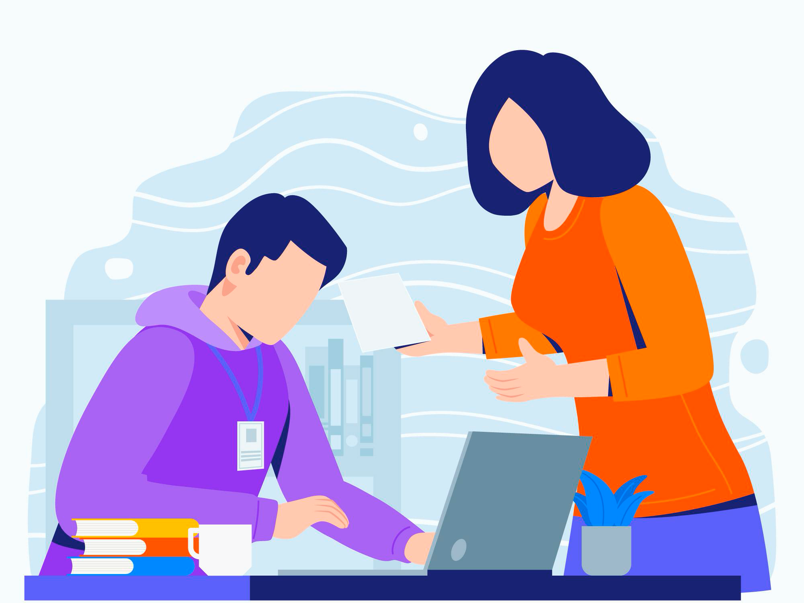 TAKEAWAYS
Renowned and Experienced Professionals of Industry as Mentors
Each participant will be assigned a personal mentor for continuous guidance for an year
Meeting & Suggestions from Subject Matter Expert
Get exposed to differentiated work exposure in field of social service, community service, varied disciplines
Internship opportunities within the career of your choice
You will be exposed to get a feel of working environment and practice values
You will have exposure to a specific field of study or major you are looking for in real life situation.
You will gain practical knowledge and its limitations while implementing the theories you have learnt in the classroom
Internship exposure – Sustain Leadership
Simulate your talent in a particular field of study, take a deep dive to understand real life strengths and weaknesses
Make informed decision of subject choice for university
Milestone

Be Part of Our Community Support Program
We are part of a global community that promotes oneness among individuals, reduce socio-cultural differences and promote sustainable growth for one and all. We at Zenit, create opportunities for students to connect with their global counterparts and work for common goals. It is essential for students to be part of the world and develop sense of responsibility towards one and all. Let us work together to be a real global citizen and promote international mindedness.

Scientific and Space Exploration Projects
Model United Nations

Literacy Program
Save Girl Child

Digital marketing
Recycle

Green Project
Plantation of trees

Animal saving programs

Advocacy Projects

Women empowerment

Save energy

Sustainability Project

Cleanliness related projects

Old age home

Projects related to covid 19

Computer literacy programs

Health Related Projects
Research based projects

Awareness related

Save the water
How we are different
These processes and activities symbolise just the first benchmark of Zenit's mentorship programs. We believe mentorship needs to permeate into the spheres of people and project management too. We work with our mentees to improve their understanding of interpersonal relationships, develop listening and problem-solving prowess, cultivate team-building abilities and gain greater insight into effective communication strategies while keeping an international mindset.
We also try to inculcate a habit of having a dynamic, action-based approach towards addressing societal and cultural issues like climate change, water conservation, business ethics, discrimination, disaster management, etc.
These qualities provide our mentees with a unique perspective that improves their ability to hold cross-cultural interactions and have a global approach to their career goals. Zenit's mentorship programs can transform students and individuals and help them believe in their ability to be the masters of their destiny and growth story.
Why learn with Zenit Excelencia ?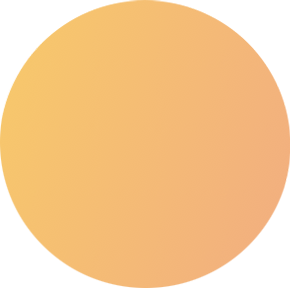 We are a team of dedicated
counsellor, It is not just our
job but our passion
Zenit team offers you best of guidance and provide end to end support in building your profile. We develop strategies, our features of scientific based assessment evaluates your strengths and weaknesses and provide you opportunities to shun away your fear and inhibitions. We focus on being learner-centered and resolve the most pressing issues of their life. We provide support in designing a success path for you by using the best diagnostic tools and following best practices. We give an actionable, achievable and clear advise to our mentees and ensure they succeed in their endeavours.
It's an agreement
Between you and your zeal for success
Between YOU and ZENIT EXCELENCIA…