Become a Mentor
Open your mind to a new whole world – learn something new, experience world-class education and develop a global perspective.
Become a Mentor
There are two ways of becoming a mentor with Zenit.
Education is widely acknowledged as the most critical need in today's world. With the increasing demand and recognition, qualified and proficient educators or education experts are required all the time and everywhere. Our teacher training program is devised in line with the existing requirements to create such finest world-class educators.
The counsellor mentorship program is a multi-level course that empowers you to kick-start or propel your career in Career Counselling. With us, you get hands-on training through case studies, live projects, relevant tasks, and practical exposure, which ultimately lets you draw assignments, lucrative jobs, and target opportunities in the rapidly growing and in-demand field of career counselling.
1
Teaching Skills Strategies
Creating a precise outline for lessons based on the syllabus to be covered during the course length
Exemplifying realistic technique to use classroom communication proficiently and cautiously, as well as responding accurately to learners' queries
Creating adequate familiarity with key concepts related to digital teaching techniques such as blended learning and flipped classroom
Understanding the core methodologies of selecting the right material and resources for effective and immersive teaching experience
Developing the basic but imperative practical skills akin to computer expertise, online searching, discovering web-based materials, and use of social media.
Analysis & Theories of Psychometric Assessments
You will gain knowledge of the career- counselling sector
Psychometric Assessments, Practices and Theories
Creating student's report by analyzing personality traits, interests and disliking. It is analysed basis student's based psychometric test.
Understanding Holland theory and its usefulness in analysing interest and strengths in career choices
Analysis of student's Learning Style
Analysis of student's abilities and skills
Discussion in real-time scenarios and case studies
Gain knowledge about test (Psychometric assessments)
Formats and platforms on which test is conducted
2
Know Your Learner
Understanding learning styles of the enrolled aspirants(e.g., visual, auditory, Kinesthetic, multiple intelligence)
Understanding the learners' type (e.g., young, adult, monolingual, multilingual, beginners, or advanced)
Modifying differentiated tools as and when required to better the learning process as per individual needs.
Explore Career options and opportunities
Learners' will be guided to select most suitable subject to develop a clear path for future. Overcoming learning gaps after careful analysis at Grade 9-10 level.
Developing guiding path for learning & help in subject selection students for different groups (PCMB, Maths, Bio, arts, Commerce etc.)
Help in stream and subject selection
Strengths and weakness analysis of learner to prepare a smooth roadmap for graduate students
Guiding Professionals, Engineers to develop further career goals using suitable techniques, tools and guidance from industry experienced veterans
Finding minimum of 3 most suitable careers paths based on for the learner and also providing the list of careers to be avoided by the candidate
Understanding factors responsible for choices made in career and subject selection; things to consider while making decisions of
Understanding delivery mechanism of professional career counseling service
3
Teaching Language Systems
Teaching vocabulary: The lessons involve understanding key vocab principles and techniques (i.e., inductive/deductive/ creating context, form/meaning/use concept checking process to infer implied meanings)
Teaching phonology: The lessons involve key principles and techniques for practising phonology (i.e., sounds/phonemes/ stress pattern inductive/ deductive/creating context, form/meaning/use concept checking process to infer implied meanings)
Teaching Grammar: The lessons involve key principles and techniques akin to the grammar and its proper use (i.e., inductive /deductive presentation of concept; use of timelines; freer practice technique); The module also includes understanding lesson shapes such as Presentation Practice Production (PPP); Test Teach Test (TTT), Task-based Learning (TBL)— the key terms for describing grammar.
Teaching Discourse: The lessons involve key principles and techniques for simplifying discourse features such as genres, coherence, cohesion, speech acts, turn-taking, etc. It also includes understanding key terminologies such as substitution, ellipsis, conjunction, etc.
Library & Resources of Career Options
Understanding nature of work and occupations available
Familiarity with career options and learn about more than 150+ professional avenues in more than 10+ career branches to choose from
Understanding essential elements of career counselling process and its importance
Aligning new age professional lines and scopes with subject choices
Guidance on career goals by avoiding off-beat professions
4
Teaching Skills
Teaching listening: The lessons involve key principles & techniques akin to listening (i.e., top-down vs bottom-up processes, pre/while/post-listening activities, sub-skills, strategies)
Teaching reading: The lessons involve key principles techniques akin to reading (i.e., understanding of text types, genres and their purpose; developing reading strategies of skimming, scanning and reading for gist and in detail; ability to analyze text)
Teaching Writing: The lessons involve key principles, techniques and concepts akin to writing (i.e., introducing genres in writing; styles required in a variety of writing; developing an understanding of writing purpose, assessing and giving feedback on writing; differences in spoken and written English)
Teaching Speaking: The lessons involve Key concepts, techniques and tools akin to spoken language (correcting learners' language frameworks; explicit/implicit techniques; demonstration of practical application through a variety of teaching techniques in a specified context with an intent to achieve desired outcomes)
Process and milestones of counselling process
Complete guidance on career counseling process; understanding organisation structure Mastering skill of counselling
Understanding Do's and Dont's of the process
Matching expectations of parent with student
Profiling of candidate
Dealing queries of both students and parents by answering problem statements
Setting & Meeting timelines of the process of career selection
Handling Objections techniques
Case Studies
5
Accessing Language Learning
The lessons cover key concepts and techniques such as formative and summative assessment to evaluate learners' understanding of the language
Developing Familiarity with National and International English examinations (Cambridge English Exams (YLE, KET, PET, FCE, CAE, BEC, IELTS) TOEFL, OET, SAT, PSAT, IB and IGCSE First and Second Language, CAT, CMAT MAT, GRE, GMAT, CLAT etc.)
Developing the awareness of assessment categories (such as purpose, delivery type, classroom types & quizzes)
Understanding Course Selection & College Selection
Understanding Country Wise selection criteria
Finding suitable destination country; course; matching requirements with budget
Preparation of roadmap for university admission, documentation, specific course or country requirement list for candidates
Why learn with Zenit Excelencia ?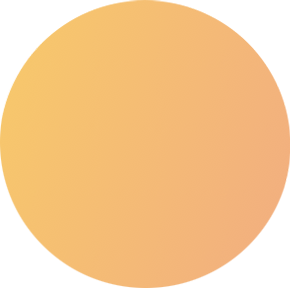 We are a team of dedicated
counsellor, It is not just our
job but our passion
I really appreciate the awesome job this team does! In friendly tone and highly professional skills they accomplish to solve any problem I face in order to customise my site. I feel I have a great team by my side. Thank you team. Thank you Huyen Anh! Keep up the excellant work. You can rely to them. The theme is the best and with their help my company's first impression to my clients is the best.
It's an agreement
Between you and your zeal for success
Between YOU and ZENIT EXCELENCIA…