The word "ZENIT EXCELENCIA" is synonymous with consistency, confidence, and excellence in the field of computer expertise and owning a ZENIT EXCELENCIA learning centre is a once-in-a-lifetime opportunity to nurture and raise skilled manpower. One of the key reasons for our endeavour's success is its humble commitment to delivering high-quality education and service to its franchisees.
ZENIT EXCELENCIA is the most respected and trustworthy leader in terms of recognition and reputation, both within the industry and among students pursuing ambitious targets. You will be introduced to rewarding opportunities if you join hands with the leader.
How To Become An Affiliate/Franchisee?
Upon receiving this offer, a prospective study centre should immediately:
Apply in the format of the data sheet attached at the end of this offer enclosing a complete description of self, facility, available hardware, and business development plan.
After receiving the application and data sheet at ZENIT EXCELENCIA's commanding office, a personal interview with the Director will be scheduled. It might be followed up by a visit of the professional team for the recce of the prospective centre, if necessary.
Eligibility Criteria for Application of ZENIT EXCELENCIA Study Centre Franchise
A ZENIT EXCELENCIA Study Centre is expected to meet the following requirements to fulfil the eligibility criteria:
Must have experience in business (IT-related or otherwise) or should be an expert with the requisite entrepreneurial skills.
Should be able to invest the requisite funds in building a centre with adequate infrastructure and amenities.
Must be committed to providing students with high-quality Training, Mentoring and Consultations.
Must be willing to join the ZENIT EXCELENCIA team and agree to the terms of operations as well as other company protocols.
Infrastructure Requirement
(a) Area (Square Feet.)
(b) Number of Class Rooms
(c) Sitting Capacity per Class Room
(d) Lab Room
(e) Number of Systems
Hardware Requirements
One Pentium Processor server having its nodes connected as per ZENIT EXCELENCIA Site Specification.
Basic Hardware compatibility for the Internet
Printer (Dot Matrix / Inkjet).
UPS (500 VA) / Generator
A.C. Unit
An experienced and dedicated employee carrying thorough know-how of Computer Software Training with excellent Management Skills
Faculty The faculty at the centre should be a dedicated disciplinarian having out-and-out subject knowledge. The individuals holding the trainer profile must also carry good engagement skills with an innate capacity to solve student's problems.
A professional with a pleasant personality having good communication skills; Knowledge of computer courses is a must.
Experienced, Hardworking professional having Knowledge of computer courses with excellent communication skills.
Hardworking office boys who are adequately experienced and dedicated towards their allocated roles and responsibilities.
Operational Profitability
Study centre status may only be awarded after a detailed review of the market opportunity, the number of students graduating from the related streams, and other variables. The Partner Centre operational economics will be discussed in person. Engineering colleges, polytechnics, science colleges, and other institutes in the region are expected to undertake and submit a detailed study based on the number of students graduating from their premises each year for review by our team.
Affiliate Study Centre Prerequisites
The study centre should be able to provide a facility in a prime location of the city/town. Separate classrooms, a computer lab, and a reception/office space must be available at the site.
The premises should be adequately ventilated and well lit.
Although the block and subblock level centres might not be able to offer the infrastructure listed above, they must commit to providing generally clean surroundings, though.
Equipment Requirements
Based upon the capacity of the area under consultation with ZENIT EXCELENCIA, the study centre should have or be in the position to acquire the adequate number of computers, printers, equipment, tools and consumables, besides the proper software that would be needed to effectively conduct the course for the students. The centre must also have a well-equipped library with books that meet the ZENIT EXCELENCIA central coordinating office's guidelines. Furthermore, the study centre must subscribe to periodicals with students having easy accessibility to them, alongside the course books.
Operational Manual
Each study centre would be provided with a detailed operational manual that includes guidelines for managing various aspects, including:
Internal systems and procedures
External Interface
Co-ordinations
Purchase of classes and practical
Examination procedure
Certificate issue procedures
A franchisee must follow the steps outlined in the manual, which are the key essence of the course programs and in-line with the agreement finalized with the study centres.
Functionality
Every ZENIT EXCELENCIA study centre must abide by the agreement and conditions unanimously followed by all affiliates.
The ZENIT EXCELENCIA study centre shall have to conduct courses as per the rules and syllabus laid down by ZENIT EXCELENCIA
The ZENIT EXCELENCIA study centre shall deposit an advance non-refundable affiliation charge as per the fee structure presented as under:
Commissioner Head Quarter/Metro Towns
This amount must be paid in full when the affiliation agreement is signed.
PLEASE TAKE NOTE:
Membership fee IS NON-REFUNDABLE.
The ZENIT EXCELENCIA centre affiliation must be renewed every year by the 31st of March for a fee of INR 6000.
The affiliation form costs INR 250.
Why learn with Zenit Excelencia ?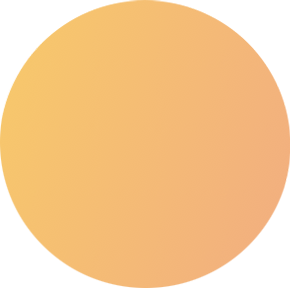 We are a team of dedicated
counsellor, It is not just our
job but our passion
I really appreciate the awesome job this team does! In friendly tone and highly professional skills they accomplish to solve any problem I face in order to customise my site. I feel I have a great team by my side. Thank you team. Thank you Huyen Anh! Keep up the excellant work. You can rely to them. The theme is the best and with their help my company's first impression to my clients is the best.
It's an agreement
Between you and your zeal for success
Between YOU and ZENIT EXCELENCIA…