The fast-paced modern world often places immense value on inculcating diverse skills, nurturing a dynamic worldview and employing these two capabilities to fuel ambition. However, youngsters and adults often find themselves lacking the necessary direction and know-how to develop these attitudes. As a result, even highly skilled students and professionals often find themselves deficient in meeting career goals. A timely intervention, sustained through consistent mentorship, can play a defining role in addressing this deficiency.
What we do
Through meticulously designed mentorship programs, we aim to upskill our mentees and help them reach superior standards of education and employment. Our mentors, armed with exceptional skills and extensive global experiences, guide students and professionals towards living a balanced and holistic life and build upon a disciplined foundation.
How we do it
Intensive sessions with mentees help us identify their strengths and weaknesses. Our coaches build upon their assets and develop techniques to manoeuvre any limitations. In effect, this compounds their ability to pursue, achieve and sustain outstanding career goals. Mentees also learn to effectively weather challenges and live unabated by the boundaries of their comfort zones.
Our programs also place an immense significance on the intricate art of balancing physical, mental, emotional and spiritual health. This approach equips students to choose a career that best suits their talents and interests. On the other hand, it acts as the driving force for building effective leadership in budding entrepreneurs and plays a definitive role in driving success.
We also recognize that students and individuals with learning disabilities continue to deal with a worrying lack of mentorship services in India. Zenit steadfastly aims to empower them with essential life skills, bridge the learning gaps they face and affirm their ability to conquer challenges and meet their career goals as efficiently as their able-minded peers.
How we are different
These processes symbolise just the first benchmark of Zenit's mentorship programs.
We believe mentorship needs to permeate into the spheres of people and project management too. We work with our mentees to improve their understanding of interpersonal relationships, develop listening and problem-solving prowess, cultivate team-building abilities and gain greater insight into effective communication strategies while keeping an international mindset.
We also try to inculcate a habit of having a dynamic, action-based approach towards addressing societal and cultural issues like climate change, water conservation, business ethics, discrimination, disaster management, etc.
These qualities provide our mentees with a unique perspective that improves their ability to hold cross-cultural interactions and have a global approach to their career goals. Zenit's mentorship programs can transform students and individuals and help them believe in their ability to be the masters of their destiny and growth story.
Why learn with Zenit Excelencia ?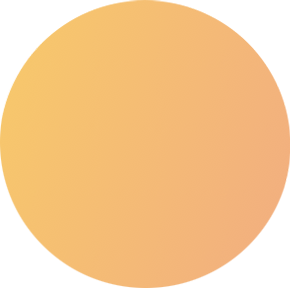 We are a team of dedicated
counsellor, It is not just our
job but our passion
I really appreciate the awesome job this team does! In friendly tone and highly professional skills they accomplish to solve any problem I face in order to customise my site. I feel I have a great team by my side. Thank you team. Thank you Huyen Anh! Keep up the excellant work. You can rely to them. The theme is the best and with their help my company's first impression to my clients is the best.
It's an agreement
Between you and your zeal for success
Between YOU and ZENIT EXCELENCIA…