About Us
Zenit Excelencia (Zenit) is a professionally managed organisation providing high quality educational coaching, training, mentoring and consulting services globally for individuals of all age groups, institutions and corporates. We provide educational coaching and mentoring for school and university admissions worldwide. We assist in exam preparation for all subjects and languages for international and national boards. We help in preparation of college, graduate or professional schools entrance exams. We also run corporate and teacher training programs.
Zenit believes in developing connections, support and trust through thoughtful exchange of ideas among people from different walks of life. Zenit is spreading knowledge and building a sustainable society through exchange of ideas, culture, educational programs and development of English language.
Today's hyper globalized world demands extraordinarily skilled students and professionals. We aim to train every client to meet this need with carefully designed courses and highly proficient trainers.
What we do
The fast-paced modern world often places immense value on inculcating diverse skills, nurturing a dynamic worldview and employing these two capabilities to fuel ambition. However, youngsters and adults often find themselves lacking the necessary direction and know-how to develop these attitudes. As a result, even highly skilled students and professionals often find themselves deficient in meeting career goals. A timely intervention, sustained through consistent mentorship, can play a defining role in addressing this deficiency.
From lessons in language to lessons in leadership, we provide courses to equip learners of all ages and strata with impeccable abilities. Our trainers are experts at identifying gaps in knowledge and creating appropriate mechanisms to address these lacunae.
Learners can choose from various courses, including multiple languages (English, Japanese, Spanish, Mandarin and French) development, digital marketing, conflict resolution, and charisma building. We also offer subject-wise tutelage for students studying under IGCSE, IB, ICSE and CBSE boards of education, along with crash courses for exam preparation. We further help students prepare for high-level competency and international study exams like CAT, SAT, ACT, IELTS and TOEFL.
We also work with businesses and institutions for corporate training on language enhancement, entrepreneurial development, and business and crisis management.
How we do it
Through meticulously designed mentorship programs, we aim to upskill our mentees and help them reach superior standards of education and employment. Our mentors, armed with exceptional skills and extensive global experiences, guide students and professionals towards living a balanced and holistic life and build upon a disciplined foundation.
Zenit prides itself on providing a world-class education to learners across the spectrum. We source course material directly from educational boards like International Baccalaureate and Cambridge Assessment group, and our evaluation methodology adheres strictly to their standards.
We also organize regular workshops, in coordination with these boards, to upskill our trainers and ensure that they remain in tandem with premier global teaching standards.
To ensure that our exemplary teaching practices extend beyond Zenit's ecosystem, we also work with educational institutions in India and the world to enhance their teaching proficiency and introduce CLIL (Content and Language Integrated Learning) teaching. Our association with Cambridge also qualifies us to help our clients earn Business English (BEC) and Teaching Knowledge Test (TKT) certifications.
Intensive sessions with mentees help us identify their strengths and weaknesses. Our coaches build upon their assets and develop techniques to manoeuvre any limitations. In effect, this compounds their ability to pursue, achieve and sustain outstanding career goals. Mentees also learn to effectively weather challenges and live unabated by the boundaries of their comfort zones.
Our programs also place an immense significance on the intricate art of balancing physical, mental, emotional and spiritual health. This approach equips students to choose a career that best suits their talents and interests. On the other hand, it acts as the driving force for building effective leadership in budding entrepreneurs and plays a definitive role in driving success.
We also recognize that students and individuals with learning disabilities continue to deal with a worrying lack of mentorship services in India. Zenit steadfastly aims to empower them with essential life skills, bridge the learning gaps they face and affirm their ability to conquer challenges and meet their career goals as efficiently as their able-minded peers.
How are we different?
These processes symbolise just the first benchmark of Zenit's services and programs.
Zenit's clients consistently report a marked improvement in their confidence. They also develop a superior ability to meet their goals — be it improving grades or building exemplary listening, speaking, reading and writing skills.
These results stem from our understanding that an interactive approach is necessary to the process of learning. We ensure that our classes are structured to keep learners consistently engaged and create conditions most ideal for enabling active and passive learning in both young and adult learners.
Furthermore, we recognize that potential learners can often face a variety of limitations. To help them overcome such hindrances, our easy-access support team is adept at tailoring course structures according to their needs. Learners can opt for short or long-term courses, half or full-day workshops, and face-to-face or online delivery mechanisms. Our support team can also counsel learners who need assistance in identifying an ideal course structure.
We also acknowledge the existence of a gaping disparity in the quality of educational resources at the disposal of students and individuals with learning disabilities, especially in India. In effect, we maintain a diverse team of educators to impart the highest quality of education to learners with ADHD, Dyslexia, Dysgraphia, Auditory Processing Disorder, Language Processing Disorder and Non-verbal Learning Disabilities.
Why you should choose us?
We believe that our services need to permeate into the spheres of self, people and project management. We work with our trainees/mentees/clients to improve their understanding of interpersonal relationships, develop listening and problem-solving prowess, cultivate team-building abilities and gain greater insight into effective communication strategies while keeping an international mindset.
Through our services, we also try to inculcate a habit of having a dynamic, action-based approach towards addressing societal and cultural issues like climate change, water conservation, business ethics, discrimination, disaster management, etc.
These qualities provide our trainees/mentees/clients with a unique perspective that improves their ability to hold cross-cultural interactions and have a global approach to their career goals. Zenit's services and programs can transform students, individuals, institutions or organisations stature and help them to be the masters of their destiny and growth story.
Our Vision
To be the globe's most desired learning platform with surpassing customer service on the planet

To be an organization with most conducive learning environment

To become a one stop- shop solution for all educational services for individuals and institutions
Our Mission
To be the most popular and trustable exam preparation institution catering students worldwide

To ensure we keep up expectation of our learners, their parents, teachers and schools

To build subject, language and skill enhancement company

To enrich lives of people from all walks of life globally
Value Proposition
To look beyond our services and create the most conducive learning environment producing effective results for our customers

To deliver premium services and maintain thorough professionalism in our approach

To create network through our ethical and friendly approach

To develop and uphold dedicated team of veteran educators with expert counsellors endowed with spirit to deliver quality

To uphold values and ethics that build trust
Why learn with Zenit Excelencia ?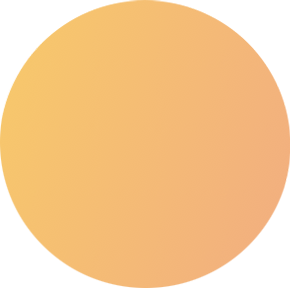 We are a team of dedicated
counsellor, It is not just our
job but our passion
I really appreciate the awesome job this team does! In friendly tone and highly professional skills they accomplish to solve any problem I face in order to customise my site. I feel I have a great team by my side. Thank you team. Thank you Huyen Anh! Keep up the excellant work. You can rely to them. The theme is the best and with their help my company's first impression to my clients is the best.
It's an agreement
Between you and your zeal for success
Between YOU and ZENIT EXCELENCIA…